What is the Function of Galvanized Steel Pipes?
Views:222 Author:Site Editor Publish Time: 2020-02-18 Origin:Site
The galvanized steel can be crafted easily into a strong tubing or plumbing material, making it resistant to corrosion from extreme exposure to water. Seamless galvanized pipe is used for a number of applications such as for outdoor tubing, water piping and etc.
The seamless galvanized pipe is ideally coated with zinc mixture to provide a strong barrier against corrosion from exposure to air and water. The outdoor environment elements, such as humidity can corrode the pipe easily, so, layer of zinc is extremely necessary.
Where it is Used?
Galvanized pipe manufacturer supplies large orders of pipes for a variety of applications. Before 1970, these pipes were used for water piping and in construction. The galvanized pipes are used for outdoor applications where high corrosion resistance of metal is required. Some examples are scaffolding, fence posts, rails and protective railings.
Interior Corrosion
Although galvanized pipes serve many purposes, they are not used as water pipes due to interior corrosion. When they were used as water pipes, the zinc coating tended to react with the water minerals, often causing plaque at the inside of the pipe.
This, then impeded the water flow, often slowing the water pressure. In worst cases, the pipes used to burst.
Moreover, they are fitted with threadings. If not fitted properly, they can cause leaks in the plumbing. So, you need to be extra careful when using galvanized pipe for plumbing applications.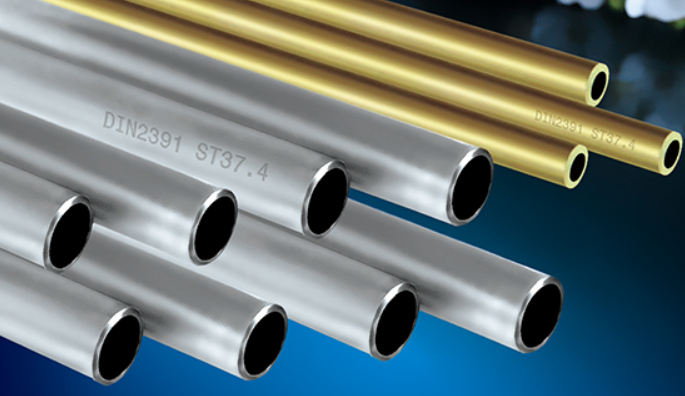 Galvanized Steel Pipe Types
Galvanized steel pipe suppliers offer two kinds of pipes. Those are:
Electric galvanized pipe. It is also known as cold-dipped galvanized pipe.

Hot-dipped galvanized pipe.



Hot-Dipped Galvanized Pipe
Hot-dipped galvanized pipes are basic steel pipes that are rust removed and dipped into zinc liquid at a temperature of 500 degree Celsius. It is dipped into hot zinc mixture to achieve the property of anti-corrosion.
Hot-dipped galvanized pipes are used in industry since 1836. They were first used by France. Since then, they have been used in the industry for more than 180 years.
The demand of hot galvanizing pipes is increasing as the transportation, product protections, communication and high-voltage transmission demand is rising.
Cold Galvanized Steel Pipe
Cold galvanized pipes are manufactured using chemical pross to cover them from zinc coating. The layer of zinc is usually 30 micro meters thick from inside as well as outside. Dense layer of zinc has no inclusion with any organic matter.
They are used for manufacturing small pieces or elements such as electronics, instruments, screws, chemicals, transportation, light products, plane parts, weapons and etc.
The basic function of the galvanized pipe is to transmit steam or gas from coal. It was used for water piping but due to health risk, many developed countries put a ban on it. Since the early 1960s, they are not used as water pipes but steam pipes and for production. But mostly, its uses occur where tough metal strength is needed to endure environmental elements that cause rust and corrosion.