What is CDS Tube?
Views:155 Author:Site Editor Publish Time: 2019-09-02 Origin:Site
During the industrial working procedure, multiple types of products and devices are used regularly, and each of them has its purpose. The working system has evolved in the past couple of decades, and now, companies are very focused on high safety measures during their projects. So, for this purpose, solid steel material is being used in different purposes, and steel pipes are one of those materials.
Many companies are working in market who manufacture multiple types of steel pipes and tubes. I want to mention a China-based company called SHENG DING YUAN or simply SDYZG. The company is operational from the past 20 years, and one of their many products is CDS tube. CDS steel is not a different type of material but is a method through which steel is manufactured. CDS means cold drawn seamless steel.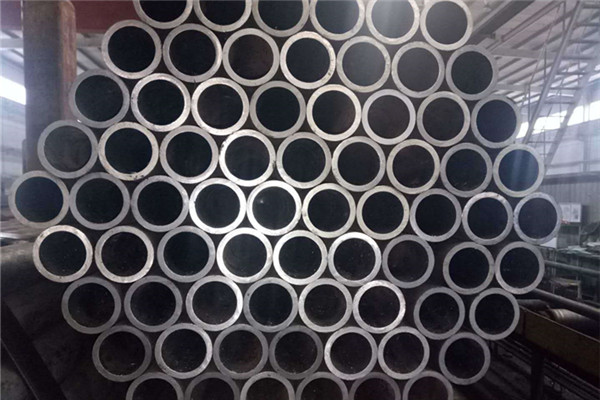 If you are using regular steel for construction or other purposes in your industry, you should note that regular steel has low strength. It allows the material to bend, deform, reshape and can be manipulated. However; CDS steel has high tensile strength. This tensile strength saves the teel from being manipulated, bent, deformed or reshaped.
CDS steel tube is being manufactured in large number by SDYZG company in China. This steel tube is made as per high international standards, and the tube has a distinct bright heat treatment. This treatment is applied to the tube without oxidization procedure. For quality purposes, the tube is processed through destruction testing. The tube is available in the 6000mm size of length, and it can be customized as per your requirement.
CDS tube has wide application in the automobile industry. The tube is used in the hydraulic system due to its high tensile strength. Further; the tube can also be used in other places of the automobile industry where high brightness, precision, cleanness is required. The CDS steel tube manufactured by the company has flushed internal hole. The flushed internal hole is achieved under high pressure through special types of equipment. For ensuring a higher quality than the other manufacturers, the steel tube has antirust oil on its surface, which makes the internal surface of the tube very smooth.
The tube has high precision and brightness. It is a common phenomenon that when any material is processed through heat treatment, it can face oxidization on both the internal and outer side of the material. Oxidization can reduce the efficiency of the material. This whole oxidization procedure is kept in mind while making CDS steel tube. It is worth mentioning here that even after high heat treatment, steel has no oxidization on both of the internal and external sides. After the material is kept in a normal environment and its temperature is lowered, the tube won't have any cracks and deformation. The material gains anti-deformation quality because it is designed to withstand high pressure.
The manufacturing organization provides an option of selecting two different standards of materials. You can choose a German standard tube and European Standard tube.