Seamless Steel Pipes and Hollow Sections
Views:194 Author:Site Editor Publish Time: 2019-06-21 Origin:Site
Many companies are manufacturing seamless steel pipes and hollow sections. These pipes and sections are of great demand. They are made up of top quality material. The pipes can have diverse properties. Different types of seamless steel pipes can be used for different purposes. These pipes can have big ranging applications in diverse market areas incorporating gas, petrochemical, and oil and construction industry. It is also simple to get customized seamless pipe sizes or seamless pipe standard size. The seamless steel pipe sizes can range from 50mm diameter to 2500 meters.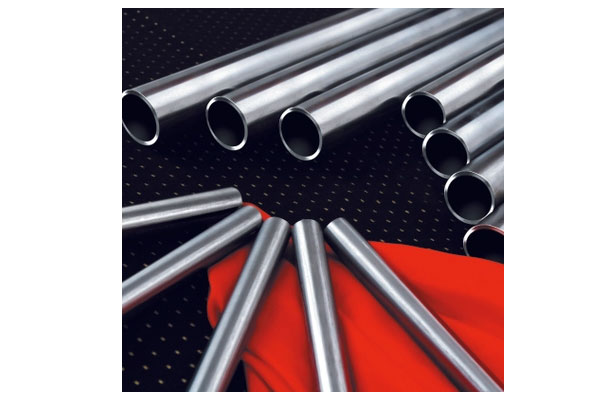 Seamless Steel Pipes Features
The seamless pipe sizes are different. It does not make a difference what size you choose; the features of these pipes will remain the same. At present, we are going to tell you some features of this pipe.
• These pipes are manufactured in top quality alloys
• They can be provided and planned in a range of finishes.
• You can quickly get these seamless pipes in standard or custom size.
• It is simple to cut these pipes into the size according to your work.
• These pipes can bear high pressure without getting affected.
• Their brightness is excellent.
• After heat treatment, there will be no oxidization on the inner or outer walls.
• These pipes will not deform when they cool down after extreme heating.
Main Application of Seamless Steel Pipes
You can use seamless steep pipes for several reasons. However, it is particularly designed to use in the hydraulic system automobile. You can also use it when you need a pipe that has good mechanical properties.
Hollow Sections
The hollow section is a kind of metal profile which has a hollow cross-section. This term is mostly used in the USA. The hollow sections can be in different shapes. These shapes include a square, circular, and rectangle. You can also get them in an elliptical shape. These sections are manufactured with the mechanical steep per code.
Some people call these sections hollow structural steel. However, it is not the right term to use. The square and rectangle sections HS are usually referred to as box section or tube steel. The HS in circular form is wrongly termed as steel pipe in many regions. Nevertheless, the real steel pipe is sized differently. The manufacturers pay special attention to the corners of HS as they have to be properly rounded. Their radius is twice the thickness of the wall. The thickness of the wall is uniform about the section.
The term hollow section is not used in the United Kingdom and other countries that follow engineering and construction terminology of British. Still, three amazing forms of these sections are known as SHS, CHS, and RHS. SHS means square hollow sections, CHS means circular hollow sections and RHS stands for rectangular hollow sections. All these sections are created and planned with high-quality material. Their designations of SHS, CHS, and RHS relate to the sizes of the metric. For that reason, the tolerances and sizes might differ a bit from the standard hollow sections.