Large Diameter Steel Pipe Coating of the Plastic Composite Pipe
Views:278 Author: ShengDingYuan Publish Time: 2019-05-15 Origin:Site
Plastic composite pipe for hot-dip galvanized steel tube, the molten powder coating technology in the inner wall (wall when needed also) made of plastic coating, excellent performance. Compared with galvanized pipe, with anti-corrosion, no rust, no fouling, smooth smooth, clean, non-toxic, long life and other advantages. It is more than three times the life test, plastic composite pipe is galvanized pipe.
Compared with the plastic tube, with high mechanical strength, pressure, heat resistance and good. Because the substrate is steel, so there is no embrittlement, aging. It can be widely used in water, gas, chemical products and other fluid transport and heating engineering, galvanized pipe upgrade products. Due to its installation method and the traditional galvanized steel pipe is basically the same, exactly the same form of pipe fittings, and can replace plastic composite pipes play a role in large-diameter water transport, welcomed by users, has become the market's most competitive pipelines one of the new products.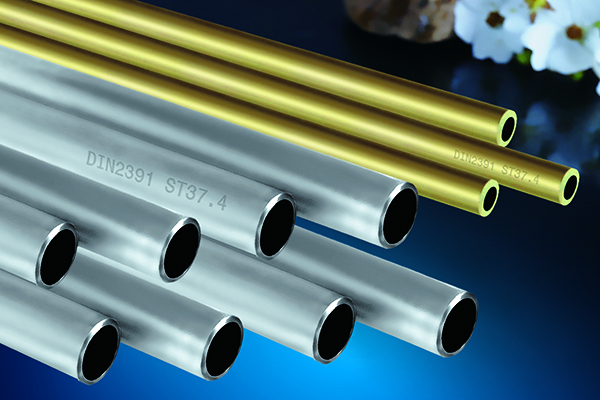 Coated steel in large diameter galvanized drain pipe and high-frequency welded pipe made of plastic coating on the basis of a maximum orifice diameter 1200mm, according to different needs coated with polyvinyl chloride (PVC), polyethylene (PE), ethylene resin (EPOZY), and other various properties of the plastic coating, good adhesion, corrosion resistance, can be resistant to acid, alkali and other chemical corrosion, non-toxic, does not rust, wear resistance, impact resistance, permeability pipe surface is smooth, does not adhere to any substance that can reduce transmission time of resistance, increase traffic and transportation efficiency, reduce delivery pressure loss. Coating solvent-free, no leaking substances, and thus will not contaminate the conveyed medium, thus ensuring the purity and health of the fluid in the range of -40 ℃ to + 80 ℃ thermal cycling can be used interchangeably, not aging, no cracks, which can be used in harsh environments such as cold zone.


Large diameter coated steel is widely used in engineering fields of water, natural gas, petroleum, chemical, pharmaceutical, telecommunications, power, marine and other.