How to Choose Reliable Hydraulic Seamless Tube Manufacturer?
Views:223 Author:Site Editor Publish Time: 2019-11-21 Origin:Site
With the ever-growing market and ever-increasing competition, there is a parallel demand for high-quality products. And the best way to achieve this is by liaising with a reliable manufacture. Here, our major concern is the hydraulic seamless tube industry.
Let's get started!
The hydraulic seamless tube is essential and as such, applied in processes that require the actual transfer of fluid. Such methods can be seen in the heavy equipment industries as well as aerospace. Also, hydraulic seamless tubing is essential, especially where bending and flaring are critical.
The seamless hydraulic tubing, which includes the annealed seamless low carbon steel pressure tubing also known as the carbon steel hydraulic tubing, is also applied in hydraulic lines.
The essential features of the carbon steel hydraulic tubing include the following;
These features make them the product of choice in the heavy equipment industries.
Here, in this article, we will be looking at the essential factors you need to consider when you want to choose a seamless hydraulic tubing for your industrial needs.
Specialization: You need to inquire about the manufacturer's area of specialization. Does the company specialize in manufacturing carbon steel hydraulic tubing and stainless steel hydraulic tubing? A manufacturer with more specialty has more experience and expertise in the field.This is very important as it ensures that your chosen manufacturer has the right tools and equipment to execute your plans.
Experience: You need to ensure that your manufacturer has years of experience in hydraulic tube related technology as well as research. This gives them credit as giants in the manufacture of carbon steel hydraulic tubing and stainless steel hydraulic tubing. It shows their level of professionalism in the business. Again, you can be sure you're getting the best quality supply of the hydraulic tube for your industrial needs. However, you don't have to settle for anything less than standard.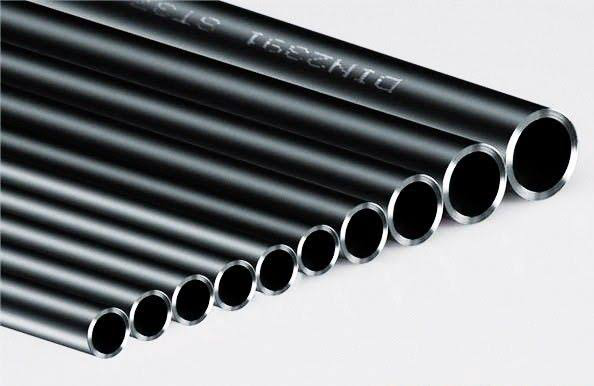 Competence: Competent and reliable hydraulic seamless tube manufacturers can solve all technical issues related to the hydraulic tube and also provide specialized services for customers. Weigh the services and packages they offer and your specific needs. Do they have all it takes to get you the desired products? Always enquire about additional services they could be providing, such as installations and more. Do they have technicians who can help you out? If so, it shows how committed the manufacturer is to your needs.
Reviews: Before choosing a hydraulic tube manufacturer, it is essential to look out for feedbacks from previous customers. You can ask from the manufacturer directly or visit the review section of their website. Another way to retrieve many reviews is to ask from partners in the sector who have had previous dealings with the manufacturer.
These factors are critical especially for those in the heavy equipment industries and aerospace who may be faced with lots of challenges ranging from acquiring high quality and standard equipment to ensuring a steady supply of the tubing.