Different Seamless Steel Tube Sizes to Apply Different Industries
Views:188 Author:Site Editor Publish Time: 2019-08-06 Origin:Site
The seamless stainless steel tubing applications.
It is manufactured to meet specific requirements, specifications, tolerances and chemistry for its final use. Although this mechanical tubes can be produced according to standard specifications when required, they are often manufactured following "typical" properties that is, they basically take into account the elastic limit for a particular size and thickness. In some applications that can seriously deform the tube, an elasticity limit may not be specified and a tube with specifications adapted to that particular use may be manufactured.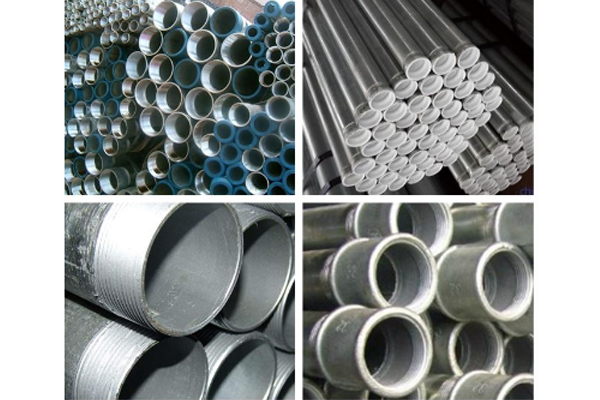 Uses of mechanical tubes
The products from seamless stainless steel tubing suppliers cover a wide range of both structural (usually very low stress) and non-structural applications that require specific measurements.
Seamless tube stainless steel material standards include ASTM A213, ASTM A312, ASTM A269, A270 and etc. The most common grades in Grade 304 and Grade 316.
Manufacturing processes of seamless pipe
There are mainly 3 methods adopted by seamless steel tube suppliers to make seamless tubes: Hot Rolled, Cold Rolled (Coiled), Thermal Expansion.
Seamless Hot Rolled Steel Pipes
Round Rolled Billets - Examination - Cutting - Heating - Perforation - Elongation - Mild Tension Reduction - Straightening - End Cutting - Visual Inspection - Non-Destructive Testing - Hydrostatic Testing - Edge Processing - Product Inspection - Painting and Marking - Packaging - Storage
Cold Drawn (Laminated)
Main pipe (Normally for hot rolled pipes) - Inspection - Annealing - End Treatment (Hit and Drill Hole) - Pickling - Sharpening - Phosphorisation - Cold Drawn (Laminates) - Degreasing and Cleaning - Heat Treatment (Treatment with Solution ) - Straightening - Hydrostatic test
Hot Expansion (For Large Diameter Seamless Pipes)
Raw material (hot rolled tube) - Cleaning - Graphite coating - Hot expansion through medium frequency heating machine - Size Inspection - Annealing - Cutting - Final Inspection.
To increase the strength of the steel tube in corrosive environments, we offer different types of coating systems to protect against breakage due to corrosion or abrasion.
The leading seamless carbon steel tube manufacturers here in China, with high quality and competitive prices, we offer:
a. Common sizes in stock.
b. Small quantities with different sizes.
C. quick delivery
d. Great diameters of seamless tubes. (Original seamless tube, original diameter 20 "508 mm) hot expanded to a diameter of 40", 1016 mm.
e. Quality guaranteed with total traceability.
Although, as explained at the beginning, seamless tubes can be manufactured with certain limits as the only requirement, generally the mechanical tubes are produced according to strict tolerances and specifications. Unlike structural tubes, the chemistry, measurements and requirements of mechanical tubes are strictly established and standardized, since their use is usually more sensitive to variations than that of clamping columns, beams, etc. the seamless tubes are most often used in machinery and tools for all industries, from automotive to agriculture.
Manufacture of seamless mechanical tubes
It can be done by hot extrusion, that is, by pressing the metal through a matrix or a series of dies, resulting in a certain shape of constant cross section by means of a mechanical or hydraulic press. It is usually used with aluminum, copper and its alloys, for electrical wiring, rods and tubes.