Difference Between Seamless Steel and Galvanized Steel Pipe Tube
Views:224 Author:Site Editor Publish Time: 2019-12-25 Origin:Site
The seamless pipe (or stretched steel pipe) is manufactured from a cylindrical steel ingot using hot rolling, cold rolling or cold drawing processes, without any seams (welding) in the tube body.
Basically, seamless steel pipes use a solid steel ingot or cylinder as raw material, which is then drilled and molded through a hot rolling process, cold rolling, or cold drawing. The seamless steel pipe is formed using processes such as billet forging, drilling, rolling, molding and others. Seamless steel pipe with wider diameters and wall thickness are usually manufactured in this way.
The seamless pipe can also use cold drawing technology, that is, at low temperatures, for its manufacture. The result is a material with a relatively low resistance, but with a fairly smooth internal surface. Tubes with smaller diameter and wall thickness are generally manufactured using this method. Seamless pipes are rolled using carbon steel, a low alloy steel, or an alloy steel with a stainless steel base. Seamless steel pipes have many purposes in various industries: they are used for the installation of pipes, services and thermal, mechanical, chemical, etc. industries.
The seamless steel pipe and galvanized steel pipe and are two types of steel pipes. The big difference between the two types of steel pipes can be seen in their component materials. While both of them are steel, the galvanized steel pipe has somewhat an additional component – zinc. Here, the surface of the galvanized steel tube is galvanized.
However, the galvanized steel used in the production of pipes of various sizes can be seamless or welded. A seamless galvanized steel pipe means that the material of the seamless steel pipe is galvanized with zinc material.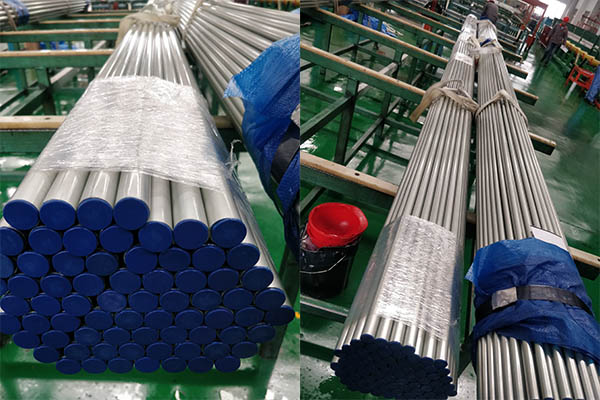 Also, the welded steel pipes can also be galvanized.
The seamless galvanized pipe is resistant to corrosion due to the present and integration of zine in the manufacturing process.
The galvanized steel can be fashioned into different shapes, sizes and volumes. Today, we have the galvanized rectangular tubing which is basically fashioned to assume a rectangular cross section of various sizes.
However, while the seamless steel pipe can withstand high pressure, the galvanized steel pipe is more than a seamless steel pipe due to the fact that it is not easy to oxidize
Difference in their application:
For home application as in the balcony, it is best to use a galvanized light tube. It is not suitable for using a seamless steel tube. This is because the wall thickness of seamless steel pipe is high.
Also, galvanized steel pipe is very durable. Longer life than seamless steel pipe. The galvanized steel can last for more than 20 years. Irrespective of the welding and painting that is carried out on the galvanized steel in addition to environmental factors such as moisture and heat, the life and integrity of the galvanized steel tube is not affected.
The cost of seamless steel pipe is higher than that of galvanized steel pipe
Galvanized steel pipes are generally used to make fences, fences, fences and balcony fences in the form of galvanized steel rectangular tubes and long cylindrical tubes. Seamless steel pipes are widely used in municipal works, roads, factories, schools, development areas, gardens, plazas, houses and other places.